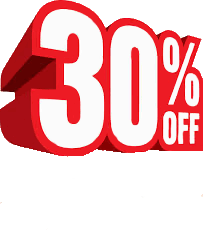 WOLF REPAIR IN RESEDA.
​
Wolf Repair in Reseda

– Your Wolf® appliance repair center
Discover the celebrated products of Wolf appliances. No other products compare with the design, performance and dependability of Wolf®. Wolf® appliances professional grade appliances will give you perfect results every time. They offer the performance features, styles and sizes to suit every taste and every budget.
From the most popular range Wolf® offers, the dual-fuel with gas up top and electric dual convection below, to countertop convection ovens equipped with integrated temperature probes for precise control to roast meats to perfection every time, to gas ranges, outdoor grills etc., Wolf ® brand products are designed for style, durability and precision cooking. Occasionally, however, even the best appliances may encounter some issues that require professional attention. Wolf Appliance Repair in Reseda is your appliance repair team.
Wolf Repair in Reseda

Experienced Technicians
The factory-trained professionals at Wolf understand the urgency of any appliance malfunction. We have trained our technicians to listen and assess the problem, then recommend the best solution to resolve the issue in the timeliest manner.
Although our repair teams maintain training on the newest products,

Wolf Repair in Reseda

also specializes in the repair of older models. In many cases, we have the resources to get the parts and get your unit up and running again with no hassle. The list of Wolf brand products our experts are qualified to repair include:
Ranges

Warming drawers

Outdoor grills

Microwaves

Convection Steam Ovens

Gas Cooktops

Induction Cooktops

Countertop Ovens

Previous models include :

Gas Range repair (Open Burner Models)

Gas Range tops (Open Burner Models)

Gas Cooktops (Earlier Models)

Induction Cooktops (Earlier Models)

Cooktop Downdraft Ventilation (9″ Rise)

Drawer Microwaves (MWD24, MWD30)

Standard and Convection Microwaves (MW24, MWC24)

BBQ Grills (Earlier Models)
Whatever your repair need may be you can depend on

Wolf Repair in Reseda

to repair the unit correctly the first time.

Wolf Appliance Repair

makes every attempt to keep a good supply of factory approved replacement parts for your Wolf appliance. Occasionally, our technicians may have to order the part, which is never a problem. With the resources and parts supplier connections Wolf Appliance Repair in Reseda maintains, getting the part in a timely manner is never an issue.
If your appliance should be in need of repair, Wolf® Appliance recommends that owners review their owners' manual and try to troubleshoot the problem by following the guide. If you are uncertain or require some assistance, call LAFixit and talk to one of expert technicians. They are standing by, ready to help and if necessary, schedule an appointment to come out and look at the problem.
Wolf Appliances ® recommends you always use a factory authorized repair service dealer. Not only will this ensure you are receiving the best service, but you can rest assured that genuine or approved Wolf® parts are used. Wolf® certified technicians provide you the peace of mind that the problem will be resolved in a professional manner and the work is warrantied.

Wolf Repair in Reseda

technicians receive extensive training and are very knowledgeable on the state-of-the-art technology of these appliances.
Troubleshooting:
– IMPORTANT NOTE –
If the range does not operate properly, follow these troubleshooting steps:
Verify that electrical power is reaching the range
If nuisance clicking occurs when power is supplied to the range, check the electrical outlet for reverse polarity
Check the gas supply connections. Check to make sure that the installation has been completed correctly
Check the gas supply shut-off valve – make sure it is in the open position
If the problem persist, contact Wolf Appliance Repair in Reseda. Do not attempt to repair the range yourself.
Why call Wolf Appliance Repair in Reseda?
You Get A LOCAL Appliance Repair Expert- No matter where you're at in the Reseda, our techs are only minutes away
You Get Friendly, Same Day Service Before 5pm
Availability is limited
Your Service Call Is FREE With Repair- If we repair your appliance, we waive the service fee.
You Can Relax-We're licensed, bonded, and insured, plus we perform drug and background checks on all employees
Local Customers Deserve Local Service.
No matter where you are at in the Reseda area, our local technicians are located throughout your neighborhood to serve you better and faster!
Contact

Wolf Repair in Reseda, customer care at (800) 474-8007

and talk to one of professional repair technicians.