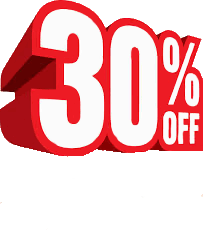 WOLF SERVICE AREAS.
WOLF APPLIANCE REPAIR

SERVICES WE ARE COMMITTED TO KEEPING YOUR RESIDENTIAL & COMMERCIAL APPLIANCES RUNNING AT THEIR MAXIMUM CAPACITY Feel free to contact us, if you discover that your microwave oven, gril or stove top, or any of your kitchen appliances is faulty, stops working, isn't performing to capacity or is due for routine maintenance.
One of our licensed and insured technicians will visit your residence or business facility to have it checked.


WOLF APPLIANCE REPAIR SERVICES

YOU CAN ALWAYS COUNT ON OUR SERVICE TEAM TO HELP LIGHTEN YOUR LOAD, ANY DAY
Oven and stove are everyday appliances that can stop working, at any time. And when they do, they would need to be fixed quickly, and on your schedule. Otherwise, the workload could start piling.
Feel free to contact us, when in need of a reliable and superfast laundry technician.
WOLF APPLIANCE REPAIR

SERVICESWE'RE COMMITTED TO KEEPING YOUR HOME HEALTHIER AND SAFERDryer vents usually get clogged up with dust and other particles after prolonged use. Consequently posing as an unnoticed and severe health hazard, which can cause dangerous fires.Be sure to schedule a maintenance check with Wolf Appliance Repair Technicians, at least once in a year, to help clean up your dryer vent system.LOOKING FOR A RELIABLE APPLIANCE REPAIR SPECIALIST?LET'S SCHEDULE YOUR SERVICE!We Are Very Confident About The Quality Of Our Services Which Is Why We Provide A

30-Day

Guarantee On All Our Repairs. AND, YOU ONLY GET TO PAY WHEN WE FIX THE PROBLEM!
Call Today:

800 474-8007
Please remember to state the specific date and time that you would prefer your service!